Keeping Android Organized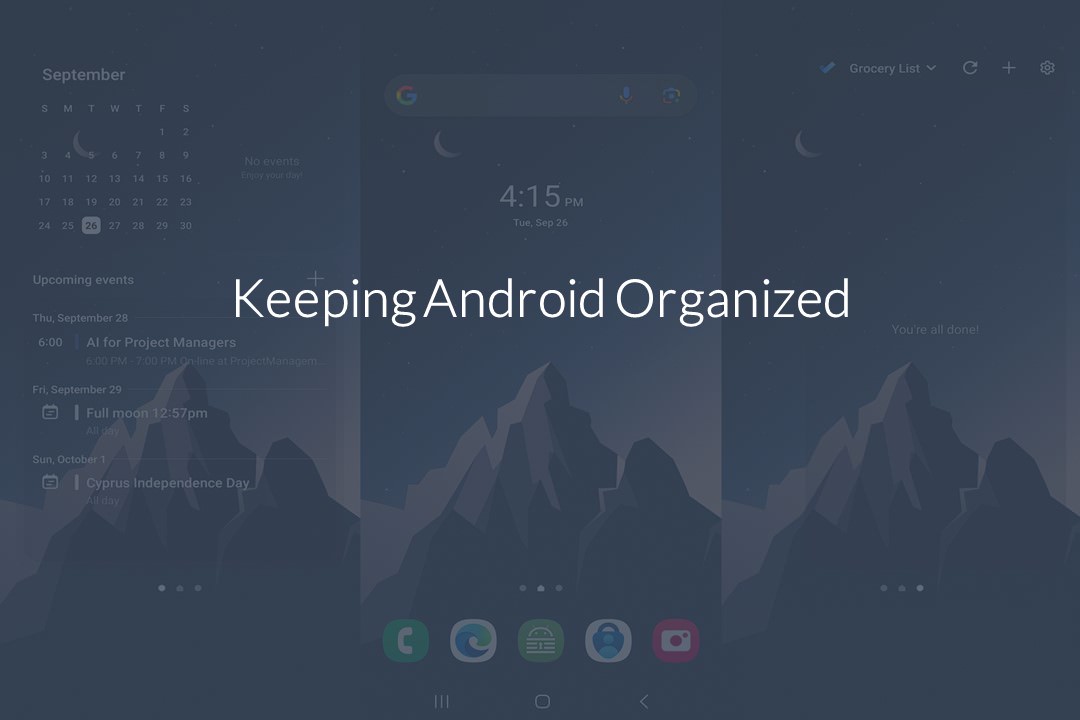 "A good system shortens the road to the goal" – Orison Swett Marden
We organize our lives, our homes, our offices but tend to forget that in this day and age our electronic devices should also fall part of this equation. I am a big fan of the Android Eco-system for providing me the tools to customize and streamline the experience of any future device I purchase to my levels of usability and organization standards. I am not here to argue pros and cons of different systems; I just wanted to share my current phone setup and the applications I use with the hope that you might find something useful.
Over the course of the years as an Android user I first try to utilize the Stock Launcher to see if it meets my requirements. Usually that is the most hassle-free and smooth way to keep everything organized. If the Stock Launcher fails me I turn to Nova Launcher which allows me to customize everything from the home screen, the app drawer, the icons and gestures.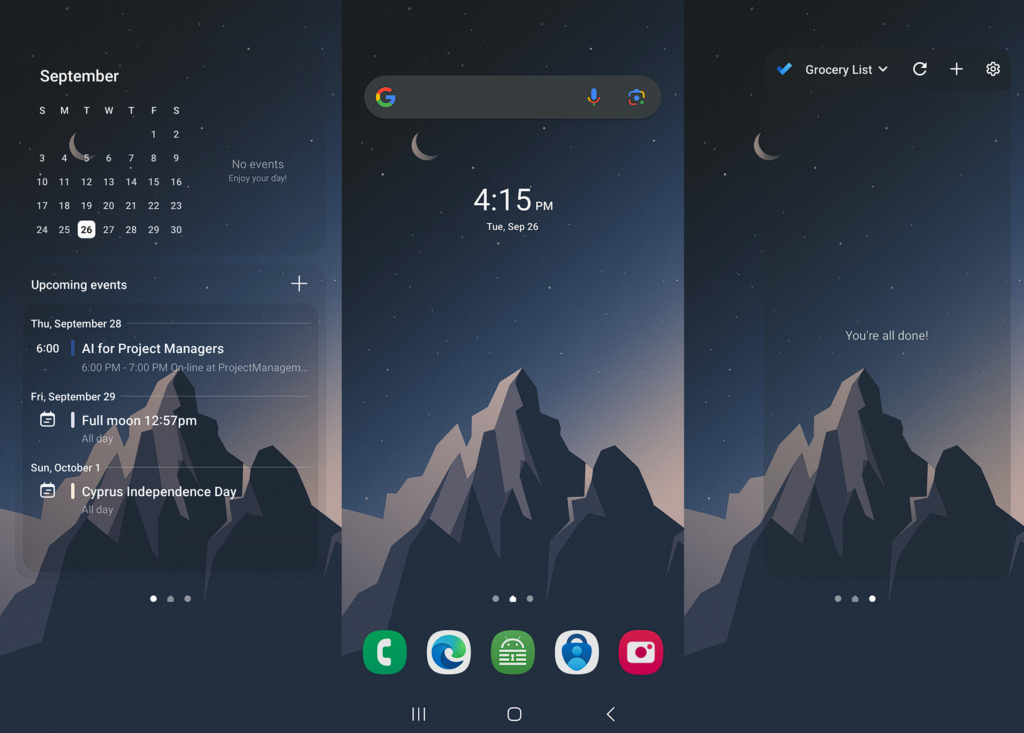 My desktop consists of 3 screens (Figure 1) with the center one featuring the current time and my current alarm clock. From here if I swipe left I can see my calendar for the day and any an agenda of events for the next few days and if I swipe right I can see my current to-do lists. Similarly if I swipe up I can access my App Drawer which is organized in categories (Figure 2) and if I swipe down I can access any pending notifications.
On the taskbar I pin my most frequently used applications: Phone Dialer, Browser, Password Manager, 2-Factor Authenticator and the Camera. If the Launcher supports it I try to use an icon pack such as Darkful to transform the the icons of my applications and give them a more unified look.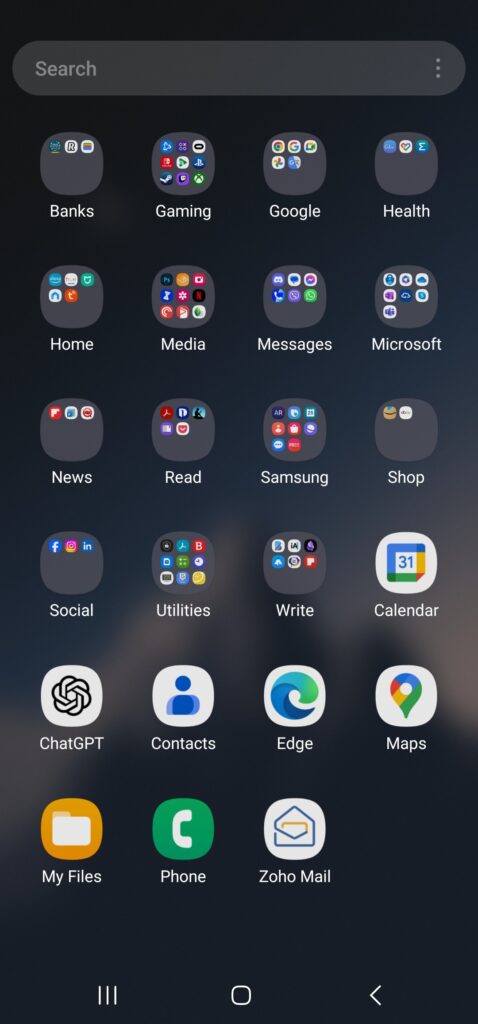 When it comes to the App Drawer I try to keep everything organized in categories apart from some applications that I frequently use (that I didn't want to pin on the dock). I make sure that the grid can fit all my folders and applications in one screen without having to swipe to see them all. I tend to avoid using applications with ads (whenever possible) and opt for paid ad-free applications when available.
The below table features the applications I currently have installed on my devices broken down into categories. If your phone is linked to your Google Account and you use Google Play you can use the direct links to download an application directly to your device.
I would be thrilled to hear on how you keep your device organized and any applications you are using.